An API is a way to get data from one system to another automatically and in a predictable format. APIs are important for business because they allow programmers to build amazing tools that help people do their jobs more effectively.

When a request is received, a response is returned with the weather information in a predictable format. You can easily use it however you want, with complete flexibility, no matter what your business needs are. The only limitation is your imagination.

The central concept of MeteoGroup's Weather APIs is an HTTP request, including specific parameters, and with proper authorization.

When properly formatted, and with proper authorization, it is easy to create a connection between your system and MeteoGroup's weather information database.

This weather data can be either observation data (what is currently happening) or forecast data (what is going to happen).

Forecast data is generated by MeteoGroup's mutli-model forecasting system, which performs billions of calculations every second to deliver accurate, reliable data, so that you can plan your operations around the weather, not reacting to it.

Location Availability: Select multiple locations in one request, saving time and money
Over 100 weather conditions, including"Feels Like" temperature, wind chill, and UV index
Travel in time: view weather information from the last 3 days and up to 15 days in the future
Time zone handling for easy, accurate access to global weather data
Data in your units: Weather APIs support both metric and Imperial units (plus a few others!)
High-performance scalable architecture automatically grows to suit your needs
MeteoGroup's Weather APIs can be used no matter what your business needs are. For example:
Energy producers can receive asset-level information, be it for a wind or solar farm, or an individual windmill. Precise, accurate information for as many locations as is needed, as often as needed
Offshore clients will be able to receive asset-specific weather information, including hindcast and forecast, enabling precise maintenance planning
Insurance adjusters will have access to precise and defendable weather data that can be used to assess and justify weather-related claims with a high degree of confidence
Media clients can easily retrieve forecast information that can be used in advertising for web and mobile products, all in sync with MeteoGroup's linear broadcast solutions
Transportation organizations can build tools to notify operators of weather conditions at key points in their routes, minimizing risk and improving service
Point Forecast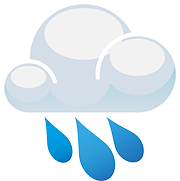 Pick a location and the parameters you want, we'll tell you what's going to happen (at least with the weather).

Performing over a billion calculations per second, MeteoGroup's Weather Forecast API provides accurate, actionable data that you can use to plan your operations.

> Find out more
Point Observations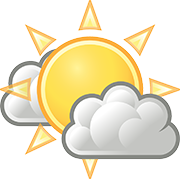 Need to know what the weather is like anywhere on the planet? You give us the coordinates, we'll give you the weather.

With the ability to return building-level resolution, MeteoGroup's Weather Observation API will provide you accurate, reliable weather information on what's happening. Now.

> Find out more
Lightning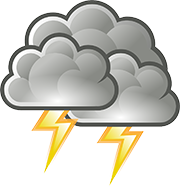 During a heavy summer storm, lightning can strike up to 10,000 times.

MeteoGroup's Lightning API offers both raw and aggregated data on lightning activity, and is optimized for usage on website, mobile or broadcast visualisations, royalty-free.

> Find out more
Air Quality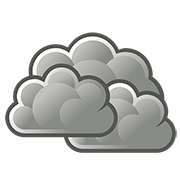 What is the air quality for specific location? We can provide such kind of data.

MeteoGroup's Air Quality API gives pollution data by coordinates. And for UK we also provide an information about pollen.

> Find out more
Sunrise & Sunset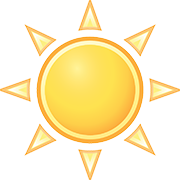 When the sun sets, the horizon's color turns into beautiful variations of yellow, orange and red.

MeteoGroup's Sunrise & Sunset API provides sunset and sunrise times, so you'll know when to look towards the horizon.

> Find out more
Station Metadata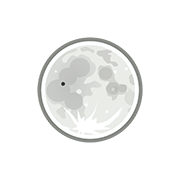 If you need to know what the stations provide observation and/or forecast data - Station Metadata API is the right choice.

You can request metadata with many filters such as by country, by location, by station type etc.

> Find out more
Weather Warning API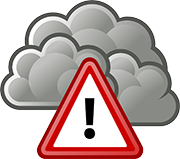 MeteoGroup's Weather Warning API will provide severe weather warnings issues by numerous national weather services in a standard format.

This makes integration of governmental weather warnings from multiple agencies, including the UKMO, NOAA, and Environment Canada quick and easy.

> Find out more
Nautical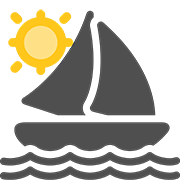 MeteoGroup's Nautical API parses SPS file with Hindcast and Forecast information which located on S3 bucket and provides details in JSON format.

Hindcast or Forecast Weather details include nautical parameters like waves, wave periods, current, water temperature, air pressure, etc.

> Find out more
| Release number | Description | Link |
| --- | --- | --- |
| 1.2 | API environment now fully in AWS. Also professionalized usage monitoring and trial handling. | Release 1.2 |
| 1.1 | Gap filling with pseudo-observations now available for key parameters. Also additional radiation parameters now available. | Release 1.1 |
MeteoGroup Weather APIs are available to authenticated users only.

To obtain the necessary authorization, contact us or reach out to your MeteoGroup Sales Representative.